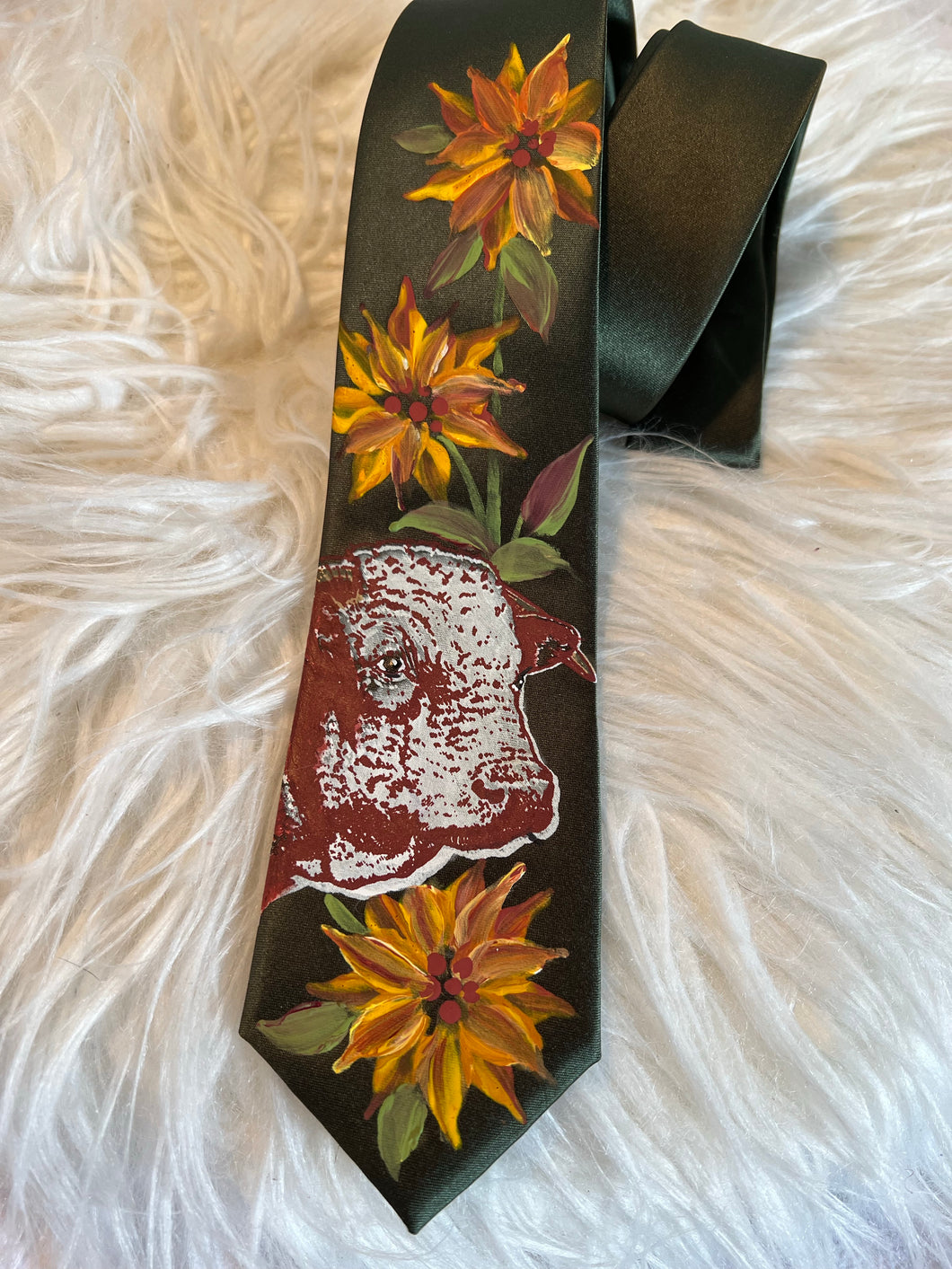 Adult Tie- Dark Green Hereford Bull with Sunflowers
Regular price $49.00 Sale
To be frank, whenever I'm needing to feel strong, confident and SEXY, I wear a tie. Yup, especially as a woman.
I can guarantee you'll be turning heads, man, woman or child wearing a Cattle Cait tie, they've been hits since 2015.
Each tie is unique as they are hand painted by Cait in her basement studio, honouring the west.  Truly, these are a wearable piece of art.
The adult size is 'slim', a happy medium between a regular and skinny width tie.
Acrylic blend. Please don't iron on high heat.