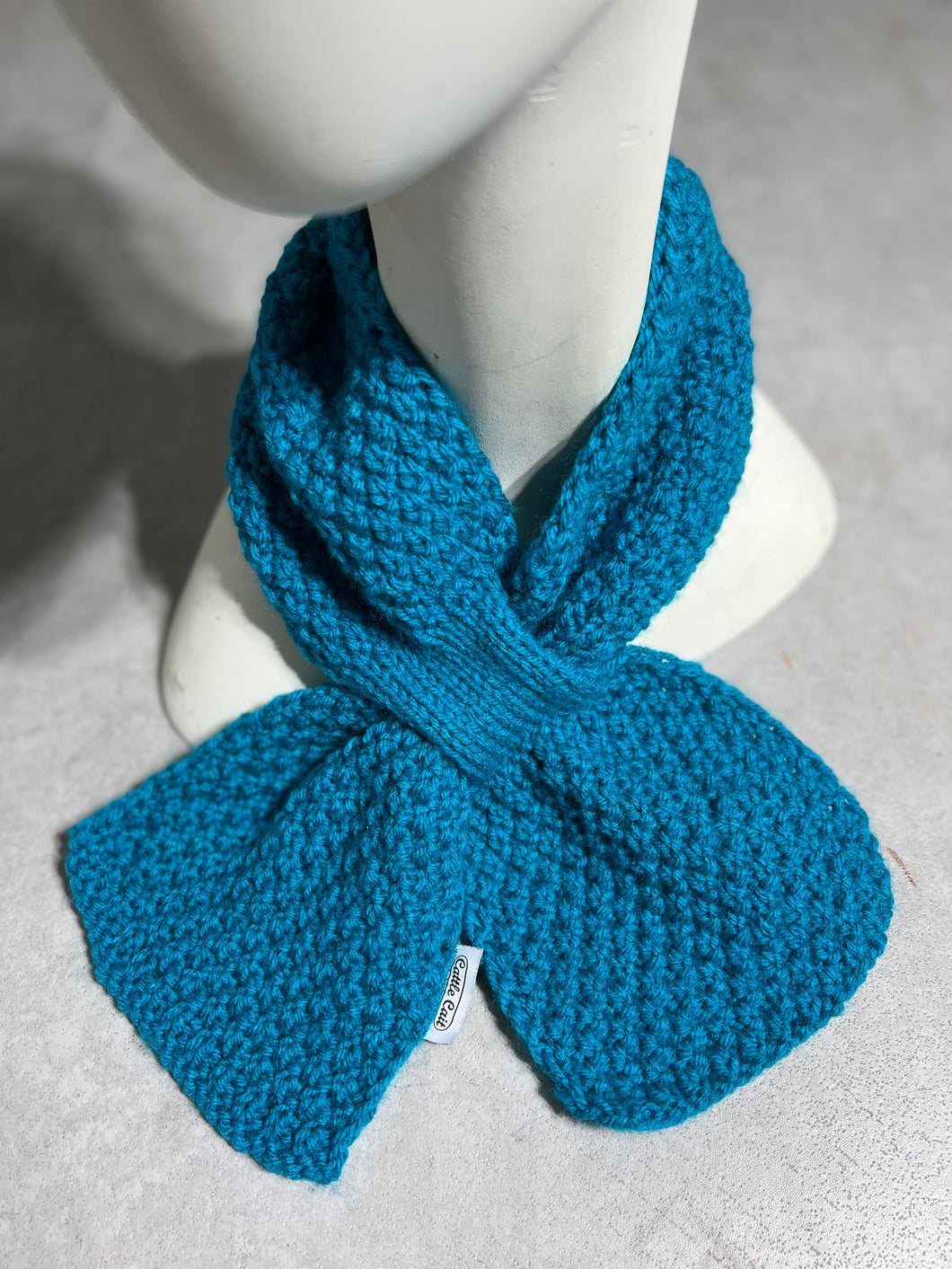 Do Si Do Scarf- Turquoise
Regular price $34.00 Sale
These are hand-knit, in poly mix wool, lovingly by my 88-year-old Grandma, Joy.
A throwback 1940's design, these 'pull through' style scarves are both warm and a lil' sassy; like ponies in the winter. 
You can easily add and remove pins and brooches to change up the look, too.
They are adult size.
Hand wash, lay flat to dry.