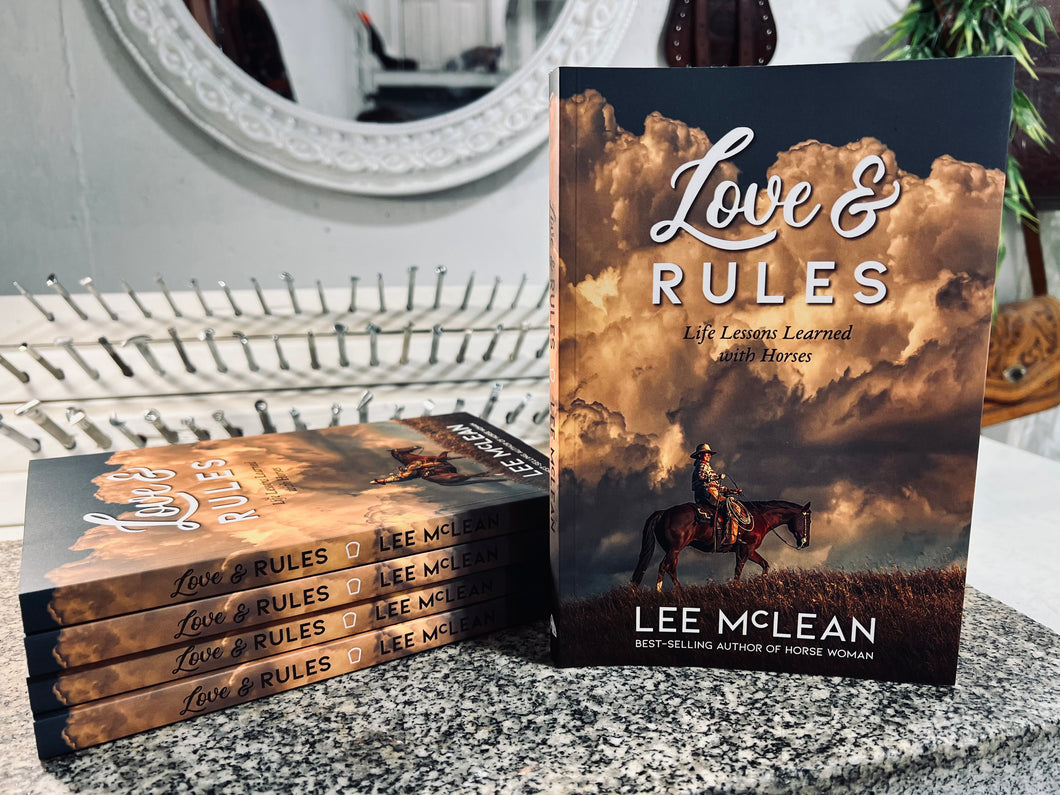 LOVE & RULES
Regular price $23.00 Sale
I'm offering a few of my Mum's books here at Cattle Cait, signed copies, while quantities last. Lots of us think our Mums are special, but I've got thousands of people agreeing with me, she's a neat lady. Funny, caring and a true horse lover. 
This is her second book. Written, published & made, in Canada. 
LOVE & RULES 
The much-anticipated follow-up to Horse Woman, this collection of essays by Lee McLean covers the spectrum of love, fear, winning, loss, leadership, ageing, growth, illness and recovery... all through the medium of horsemanship. 
A stroke survivor, horse trainer, and best-selling author, Lee McLean has 45,000 followers on Facebook, a national magazine column, and she appears at events from small-town horse shows, to teaching clinics, to sidesaddle racing at the Calgary Stampede.