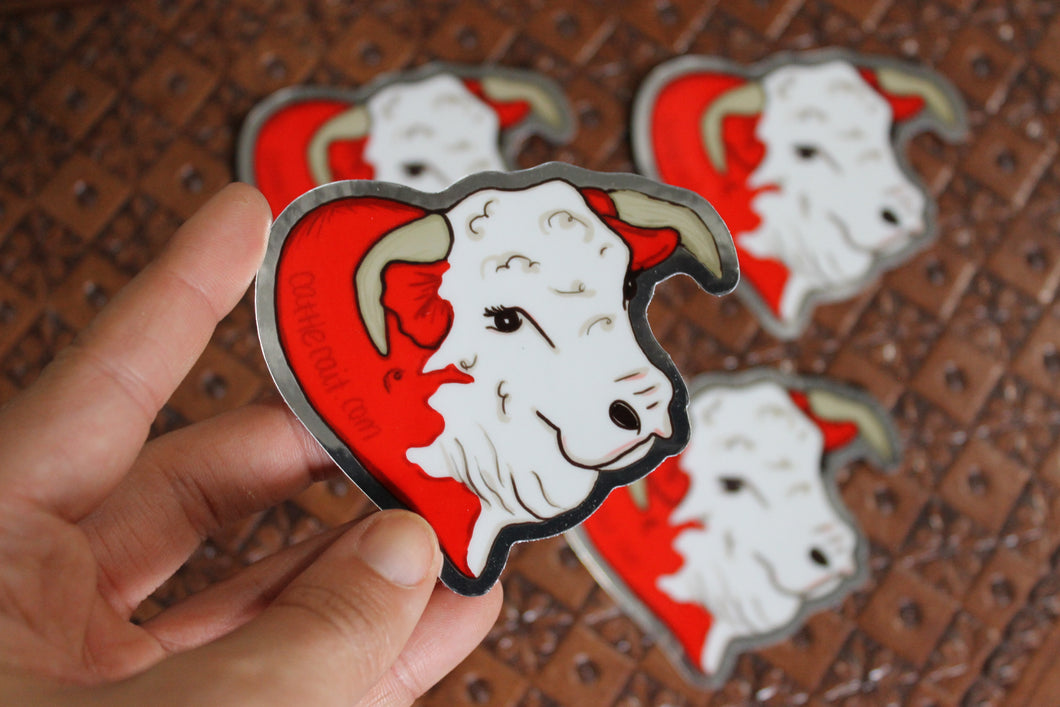 Norman: The Adore-A-Bull Hereford Sticker
I doodled this little fellow, a nod to the last of my families herd, on a stormy winter night, not knowing how much joy he would bring me and my customers. Every time I see his little face, I smile.
I am THRILLED to have found a Canadian company to print him and provide a high quality vinyl sticker with a flashy chrome boarder.
$3 flat shipping rate for stickers. 

 3" x 3"